Kelli Lorino knows how to plan a great vacation that is just perfect. She cares about each and every client and goes to great efforts to make sure everything is perfect. She is an absolute pleasure to work with!
Gina Rubel - Riviera Maya, Mexico
Kelli – It was an awesome vacation.

I really liked how the trip was arranged progressing from Venice to Florence to Milan becoming increasingly urban as we progressed through the week.

Florence was our favorite city with a good mix of urban life, Italian culture & history and scenic beauty.  We rented bikes for a few days and found that a great way to get around

able to reach greater distances, get some exercise and keep cool (it was 90+ in Florence).

Plus I got to celebrate my daughters 20th Birthday in Florence: something that I think she and I will always remember.

Thanks again and I'll definitely be contacting you again.

D. Detlefsen
Venice – Florence – Milan
Ritz Carlton Residences in St Thomas
I just wanted to say thank you for booking our awesome vacation! The entire property was incredible, the condo was beautiful and we had the best one there!! (3 Bedroom/ Room 4401 for future reference) Nice work by you!!! Not sure if Diane ever mentioned this to you… but I am not easy to make happy and this property exceeded my expectations! The food at the hotel was excellent and the day trip on the boat will
be a life-time family memory for us!
The trip home was another story but was at least comical at times – and we survived!
 Hope to see you guys this summer!     Thanks again!!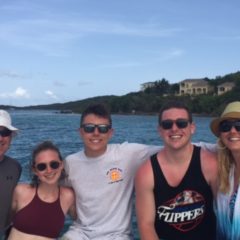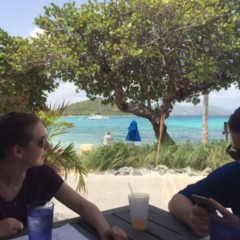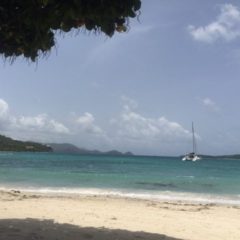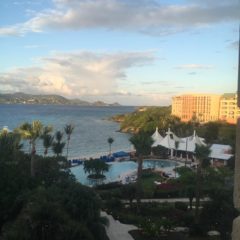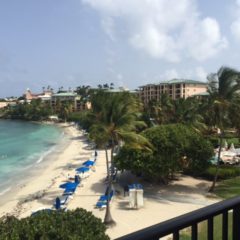 Happy travels to Cabo San Lucas.
What an amazing vacation over the holidays!! We went spent a week trying to see and do it all. We stayed on a privileged location in the Cabo San Lucas Hotel Zone, that faced the famous Land's End rock formation Mendano Beach, one of the swimmable beaches in Cabo. A great location and walking distance to the Marina, bars, restaurants, shopping mall and casino. This beach area was always full of music, contests and fun. The water was warm …and crystal clear with views of tropical fish! Make sure you try some traditional food from Los Cabos at the local restaurants, such as The Office on the Beach.
Right by the pool, there were pink flamingos entertaining us, and locals selling beautiful crafts on the beach daily – found some treasures for sure.
Every meal was an enjoyable experience – a true food lovers paradise, with my favorite snack of day – ceviche!! Add a couple of margaritas and life is good!!
We booked a glass bottom boat ride to El Arco, spent time on Lover's Beach, went snorkeling, climbed up really big rocks for a scary and yet thrilling jump into the water, went deep sea fishing and caught Mahi Mahi, rented paddle boards for some early morning sunrise cardio, and rode jet skis!! We saw sea turtles, sea lions, and whales!! Everyday was a new adventure in a beautiful setting.
We will be booking a return visit as soon as possible. If you haven't been to Cabo, make this a must do for 2016! As I look out the window today at the snow now falling…. my advice, leave this cold winter weather behind and find your paradise in Cabo.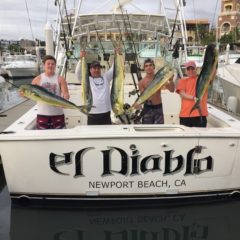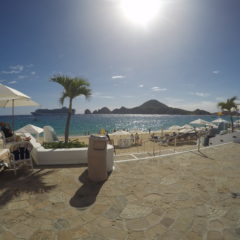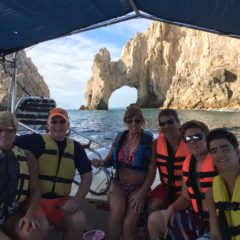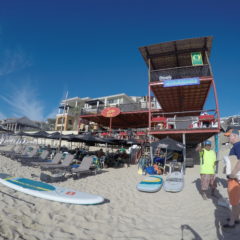 Happy travels to Park City, Utah –
Enjoyed a long weekend getaway in Park City Utah. Kelli organized the entire weekend soup to nuts and hit it out of the park with putting us in the Caledonian in the center of Park City. 20 steps to the town lift and Butcher's restaurant in the building make the location tough to beat. Private outdoor hot tub made for fun people watching both on main street and coming down the "Quitting Time" run back into town. It was a well appointed… 1 BR condo (Unit 206) with a modern kitchen and all the amenities. It was two levels, with two baths and lots of space with flatscreens, video consoles, and gas fireplace. Plenty of room and sleeping arrangements for my family of four. My non-skier wife enjoyed wandering through town and a local spa while my teenagers and I tore up the now largest ski resort in North America. It was indeed a short trip and everything fit into place thanks in large part to Kelli's advanced planning and attention to detail. We hope to make this an annual trip and will be looking to book again soon!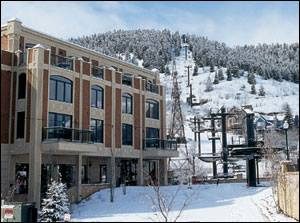 Wow – Awesome ski adventure in Park City for me and my two sons!! Beach Girl Travel handled everything to make the entire trip fun and hassle free. From picking the right flights to arranging airport shuttle services to get us to the mountains quickly… once there we realized the accommodations at The Lodge at Mountain Village, were perfect with good comfy beds, lots of bathrooms and right at the base of the lift. My favorite – the hot tub to relieve my sore legs from long days… trying to keep up with my boys on the slopes!
Lots of food and entertainment were within walking distance.
Favorite excursion was the 2-hr semi private snowmobile tour… WHAT A BLAST!!! Next time we will book the 3-hr tour.
The Ski Butler service was an excellent suggestion with door to door service – convenience makes all the difference!
Incredible adventures start to finish – truly hassle free happy travels. Looking forward to contacting Kelli to see where she will send us next!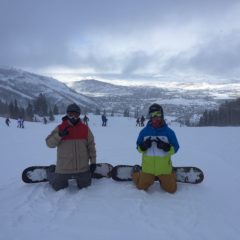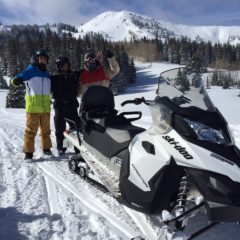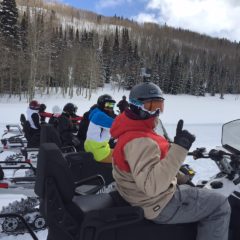 A great Mother/Daughter getaway and Sweet 16 Celebration!!
Cancun, Mexico
Paradisus Resort was outstanding! The weather, the service, the resort and the excursions were wonderful as well! We only had one little problem with the last excursion, they didn't pick us up, so Jose from Amstar took care of it! Thank you for everything and Remy will never forget this trip! I will definitely contact you in the future!
Marla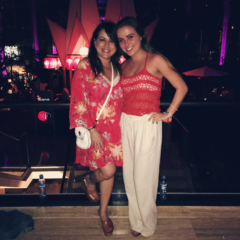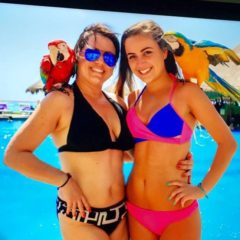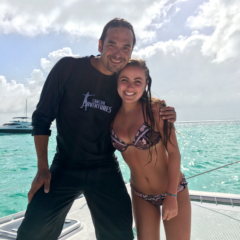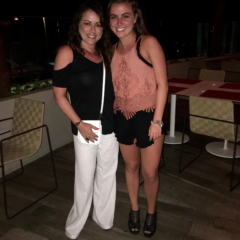 Thanks, Kelli, for booking our stay in Marco Island!  We were upgraded to a beachfront room!  You're awesome!