We were beyond happy with the June 2018 trip Kelli planned for our family to both Orlando and Atlantis, Paradise Island Bahamas! They were two totally different atmospheres and we loved everything about both. We received our travel documents in a timely manner and everything was in order from each airport shuttle, hotel shuttle, we worried about nothing! Kelli had done it all! We stayed at Cabana Bay Beach Resort at Universal Orlando, which was a retro blast! We loved the diner, the park shuttle, the pool open until late in the evening, fun times for all of us! Atlantis was paradise! There is something to do there for everyone and the place is amazing. The food is a bit expensive, but Kelli had prepared us for that after we declined a dining plan, so we may have been a bit more prepared for that than most. Thank you SO much Kelli!! Our best family vacation to date!! 🙂
The Hutto Family - Orlando, Florida and Atlantis, Paradise Island Bahamas
Rebecca helped us plan our long weekend in Universal Orlando with special tips on restaurants and everything Harry Potter. Our stay at the Loew's Sapphire Falls was fantastic – we loved the quick access to the parks and nightlife as well as the hotel pool & restaurants. Thank you, Rebecca!
Cheri J - Universal Studios - Orlando, FL
Kelli has been scheduling our family vacations for several years. Each trip is more beautiful than the last. She arranges everything, you simply pack and get on the plane. Everything is arranged. She will even tell you what color bathing suit to wear on Christmas Day. Love you girl.
Thank you Sharon for your repeat business and so happy to hear you enjoyed your 2019 holiday in Aruba!!!  🙂
Sharon Jones - Aruba RIU Palace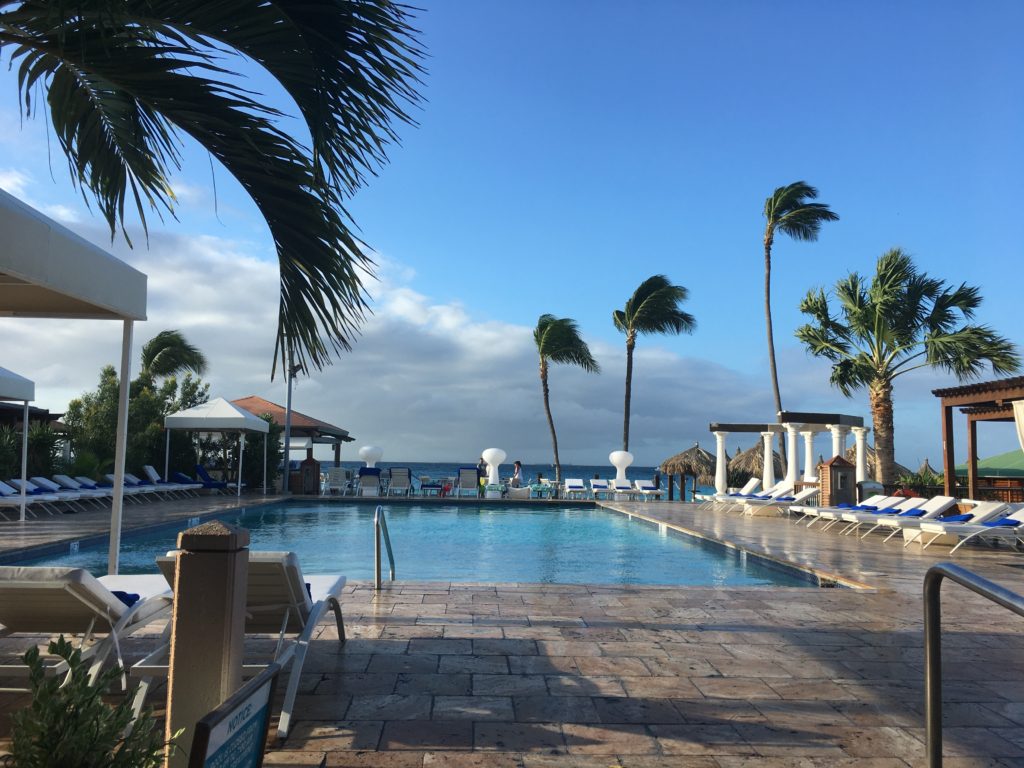 Rebecca,
Thank you so much for all your help with our trip! It was wonderful! We had great weather, and the island is so beautiful! The girls and I had a lot of fun, and I think we will all remember it forever. 🙂
1. The Divi Aruba Resort was very nice. The staff was friendly and helpful. The concierge was especially helpful. The room was clean and big enough for the 3 of us. Our door was literally just steps away from the beach! It was so easy to go out and find chairs under an umbrella and enjoy the beach. We watched the sunset each day, and it was beautiful. We ate all of our meals at the resort, which was super easy and convenient. The girls enjoyed going to the pool bar and ordering non-alcoholic pina coladas! We made a reservation at the Red Parrot one night for dinner, and it was pretty good. We ate the rest of our meals at the Pelican Terrace, which is buffet style and does not require reservations. There was a good variety of food. Overall, we really enjoyed the resort because of its beauty, convenience, ease, and being right on the beach.
2. In addition to the resort…
We LOVED parasailing! We went with Frank's Water Sports, as you had recommended. It was easy to get a taxi from our hotel to the Holiday Inn, where Frank's is. There are often taxis waiting, and if not, the hotel staff will help you get one. It was a 10-15 minute drive and cost $10. I had made reservations online a few days before, for parasailing, paddle boarding, and fly boarding.
We really enjoyed the jeep tour. It was scheduled for 9:00 to 12:00. We were the first ones picked up at our hotel, at 8:00. They told us we would be back at our hotel at 1:00, but it was closer to 2:00. That was fine with us – just info that might be helpful to others for future planning. The tour driver was fun and knowledgeable. It was a great way to see more of the island. We were amazed by the scenery – desert, ocean, volcanic rock, etc. The natural pool and the natural bridge were highlights, but the scenery on the whole tour was beautiful.
There were many things that made going to Aruba easy – direct flights, people speak English, US dollars are widely used, etc. I appreciated those conveniences!
4. As you can tell, I could go on and on. It was really a great trip!
Happy customer – Amy
I love using Beach Girl Travel to book our trips – big and small. While there are many ways to book flights and hotels online, I appreciate having an expert resource on call if the need arises. Beach Girl Travel booked our recent group trip to Jamaica – making recommendations based on our MANY preferences.
We spent 5 days, 4 nights at Secrets Wild Orchid in Montego Bay. We were welcomed and surprised with a free upgrade to a swim-out room with butler service – thanks, Kelli! This was a beautiful, clean, all-inclusive resort with plenty of space at the beaches, pools, and restaurants. The food and drinks were above-average compared to other all-inclusives we have visited. The staff was amazing – very friendly. We would definitely recommend and return to this resort.
Cheri J - Montego Bay, Jamaica
Hi Kelli –
Pick up and transfer from the airport in London to the hotel went smoothly.  The London hotel was nice and clean, centrally located so we were able to walk to all the sites.  They did not have a confirmation for twin beds, but they were very nice and were able to accommodate us with a room with twin beds for our 2 sons.  The rooms were small (which we expected), but nice and clean.  The continental breakfast also worked out well.  We had some ideas of restaurants and things we wanted to see so we did not use the 1 hour of free service from Personal Traveler Concierge, WWT much.  I did use it once and honestly did not find it very helpful.  We were able to figure things out on our own.
The train from London to Paris was great everything went smoothly there as well.  I was happy we had a ride from the train to the hotel because the train station in Paris is not very nice.  The hotel in Paris was very nice and the rooms were large.  The staff could not have been more helpful.  When we realized we were going to need more adapters then we had for France and asked where we could buy some, the woman at the front desk pulled out a box of adapters and gave me as many as I needed to keep for our stay with no charge.  Again, the hotel was centrally located so we were able to walk to all the sites and to meet our tours.  Which worked out really well. Our tour guides were all very knowledgeable and nice.  I am so glad we had the tours scheduled.  The lines to get into the Louvre and Versailles were crazy!  And they are also so big you could be there for days looking at everything and trying to find the right things to see.  Our tour guides were able to navigate both locations and made sure we saw the important items.  For example, I had read to not even bother trying to see the Mona Lisa.  It is very small and the crowd around it is impossible.  Our tour guide seeing it was crowded from the main entrance took us through a different side entrance into the room and we were able to get a pretty decent view of the Mona Lisa.  That is not something we would have known on our own.
Again, our ride came promptly on the day of our departure and we got to the airport in plenty of time.
All in all, we had a great trip and I wouldn't change a thing.  When we were flying home I remember thinking we saw everything we had planned and I didn't feel like "Oh I wish we had done this…"
Again, both hotels were perfect and in walking distance to everything we needed/wanted to see and do and I would recommend both.  Setting up the tours in Paris was smart and I would suggest doing it to anyone visiting for the first time.
Thanks again for your help in organizing this vacation for us.
D.  Pattyson
PS – British Airlines was fantastic – good food, free drinks – couldn't have asked for a better way to start our trip!
London & Paris – Aug 2017
Thank you to Heather@Beach Girl Travel for the best family vacation we have ever had!!  The RIU Palace -Riviera Maya is a beautiful resort!

We have absolutely not one bad thing to say about this resort.  When I called to ask for a family vacation and your thoughts on what would be the best place to go for my family, you could have not have sent us to a better place.  The water is beautiful, the beach was perfect, pool bar was fun, food was awesome, rooms were awesome, and the staff at the resort could not have been more helpful and professional. My husband, me and the kids had such an amazing time. We can not thank you enough for this perfect vacation!!!

 Looking forward to booking our next trip with the best travel agent ever!
Tina T
July 2017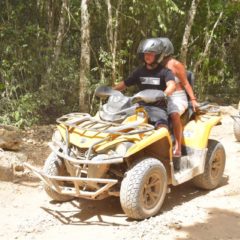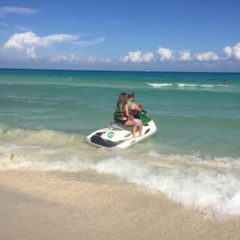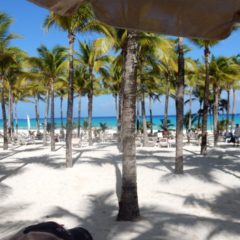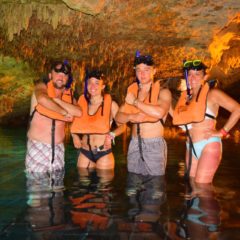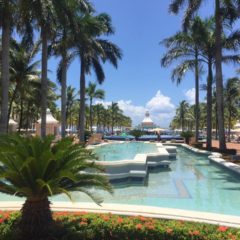 RIU Palace – Riviera Maya Vacation
Traveling to Punta Cana with a group of 70 passengers where new friendships were formed, memories were made with a ton of laughs along the way!!  What do you do with a group of 70?  Well….. there was zip lining, snorkeling cruise, dune buggy, kayak, banana boat rides, paddle boarding, crazy pool games, spa services, beach volleyball, dance lessons, bingo, pool and Foosball games, Spanish lessons, water basketball, deep sea fishing, Disco Parties, Togo Party, Masquerade Party, White Beach Party, water aerobics and no one will ever forget Karaoke Night with an extra special birthday song for Sloan's 16th!!!  We celebrated Canada Day and any other event they provided, and probably created a few of our own celebrations!!  This trip was "Excellente"!!
Now Onyx Resort provided a private group dinner with a pre-set menu from Mercure French Restaurant that wowed all of us!!!  The group dinners at Spice Hibachi entertained all and some were taught how to prepare the food!!
A few staff members at Now Onyx deserve recognition:  Yosi (Groups Coordinator) for checking-in our entire group in less than 15 minutes! Amazing!!!!  Lebron (entertainment staff) &  Zorrilla aka Zorro (butler) & Simon (pool bartender) & the Queen (entertainment staff) treated us like "familia" and made our time at Now Onyx super special!  We can't wait to return to see our Dominican friends real soon.  🙂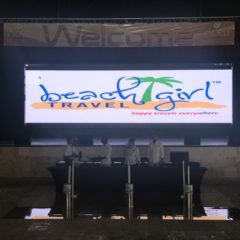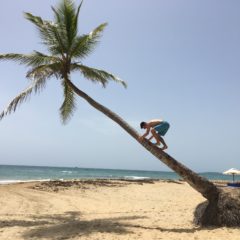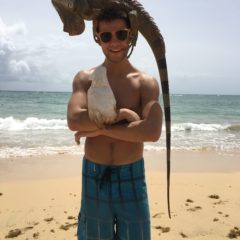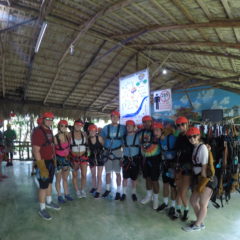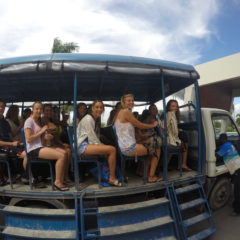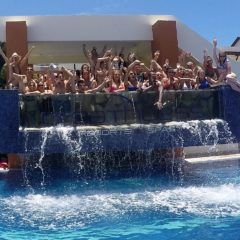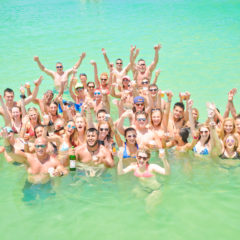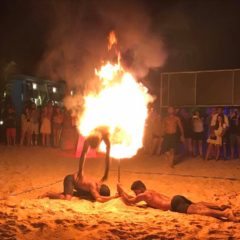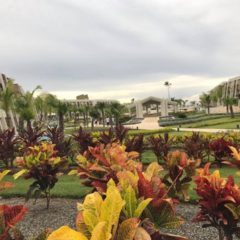 If you were on this trip, click here to see the video!  (Check your email for the password)
Now Onyx – Punta Cana 2017