I love using Beach Girl Travel to book our trips – big and small. While there are many ways to book flights and hotels online, I appreciate having an expert resource on call if the need arises. Beach Girl Travel booked our recent group trip to Jamaica – making recommendations based on our MANY preferences.
We spent 5 days, 4 nights at Secrets Wild Orchid in Montego Bay. We were welcomed and surprised with a free upgrade to a swim-out room with butler service – thanks, Kelli! This was a beautiful, clean, all-inclusive resort with plenty of space at the beaches, pools, and restaurants. The food and drinks were above-average compared to other all-inclusives we have visited. The staff was amazing – very friendly. We would definitely recommend and return to this resort.
Cheri J - Montego Bay, Jamaica
Hi Kelli –
Pick up and transfer from the airport in London to the hotel went smoothly.  The London hotel was nice and clean, centrally located so we were able to walk to all the sites.  They did not have a confirmation for twin beds, but they were very nice and were able to accommodate us with a room with twin beds for our 2 sons.  The rooms were small (which we expected), but nice and clean.  The continental breakfast also worked out well.  We had some ideas of restaurants and things we wanted to see so we did not use the 1 hour of free service from Personal Traveler Concierge, WWT much.  I did use it once and honestly did not find it very helpful.  We were able to figure things out on our own.
The train from London to Paris was great everything went smoothly there as well.  I was happy we had a ride from the train to the hotel because the train station in Paris is not very nice.  The hotel in Paris was very nice and the rooms were large.  The staff could not have been more helpful.  When we realized we were going to need more adapters then we had for France and asked where we could buy some, the woman at the front desk pulled out a box of adapters and gave me as many as I needed to keep for our stay with no charge.  Again, the hotel was centrally located so we were able to walk to all the sites and to meet our tours.  Which worked out really well. Our tour guides were all very knowledgeable and nice.  I am so glad we had the tours scheduled.  The lines to get into the Louvre and Versailles were crazy!  And they are also so big you could be there for days looking at everything and trying to find the right things to see.  Our tour guides were able to navigate both locations and made sure we saw the important items.  For example, I had read to not even bother trying to see the Mona Lisa.  It is very small and the crowd around it is impossible.  Our tour guide seeing it was crowded from the main entrance took us through a different side entrance into the room and we were able to get a pretty decent view of the Mona Lisa.  That is not something we would have known on our own.
Again, our ride came promptly on the day of our departure and we got to the airport in plenty of time.
All in all, we had a great trip and I wouldn't change a thing.  When we were flying home I remember thinking we saw everything we had planned and I didn't feel like "Oh I wish we had done this…"
Again, both hotels were perfect and in walking distance to everything we needed/wanted to see and do and I would recommend both.  Setting up the tours in Paris was smart and I would suggest doing it to anyone visiting for the first time.
Thanks again for your help in organizing this vacation for us.
D.  Pattyson
PS – British Airlines was fantastic – good food, free drinks – couldn't have asked for a better way to start our trip!
London & Paris – Aug 2017
Thank you to Heather@Beach Girl Travel for the best family vacation we have ever had!!  The RIU Palace -Riviera Maya is a beautiful resort!

We have absolutely not one bad thing to say about this resort.  When I called to ask for a family vacation and your thoughts on what would be the best place to go for my family, you could have not have sent us to a better place.  The water is beautiful, the beach was perfect, pool bar was fun, food was awesome, rooms were awesome, and the staff at the resort could not have been more helpful and professional. My husband, me and the kids had such an amazing time. We can not thank you enough for this perfect vacation!!!

 Looking forward to booking our next trip with the best travel agent ever!
Tina T
July 2017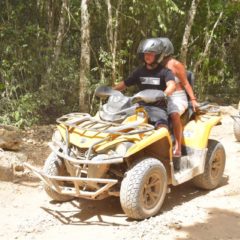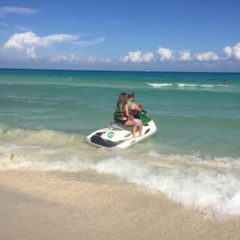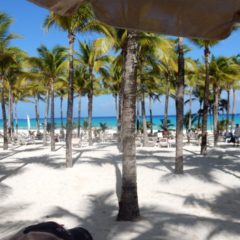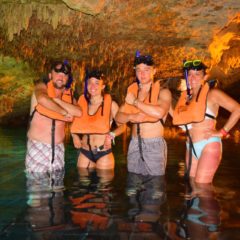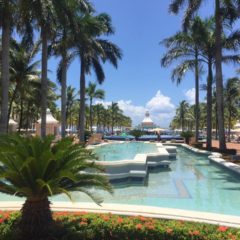 RIU Palace – Riviera Maya Vacation
Traveling to Punta Cana with a group of 70 passengers where new friendships were formed, memories were made with a ton of laughs along the way!!  What do you do with a group of 70?  Well….. there was zip lining, snorkeling cruise, dune buggy, kayak, banana boat rides, paddle boarding, crazy pool games, spa services, beach volleyball, dance lessons, bingo, pool and Foosball games, Spanish lessons, water basketball, deep sea fishing, Disco Parties, Togo Party, Masquerade Party, White Beach Party, water aerobics and no one will ever forget Karaoke Night with an extra special birthday song for Sloan's 16th!!!  We celebrated Canada Day and any other event they provided, and probably created a few of our own celebrations!!  This trip was "Excellente"!!
Now Onyx Resort provided a private group dinner with a pre-set menu from Mercure French Restaurant that wowed all of us!!!  The group dinners at Spice Hibachi entertained all and some were taught how to prepare the food!!
A few staff members at Now Onyx deserve recognition:  Yosi (Groups Coordinator) for checking-in our entire group in less than 15 minutes! Amazing!!!!  Lebron (entertainment staff) &  Zorrilla aka Zorro (butler) & Simon (pool bartender) & the Queen (entertainment staff) treated us like "familia" and made our time at Now Onyx super special!  We can't wait to return to see our Dominican friends real soon.  🙂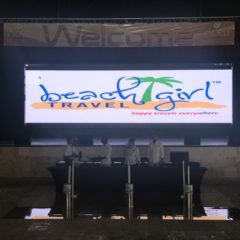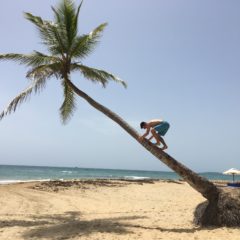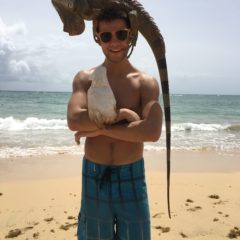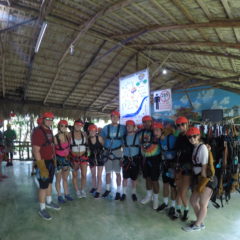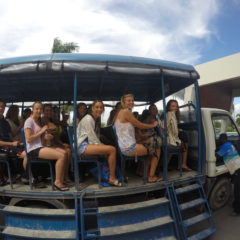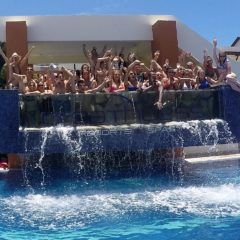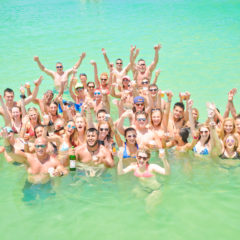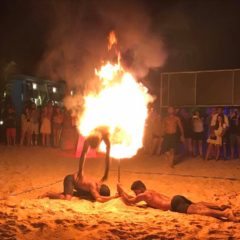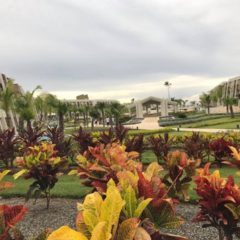 If you were on this trip, click here to see the video!  (Check your email for the password)
Now Onyx – Punta Cana 2017
Thank you to Beach Girl Travel for a wonderful company sales incentive trip! Kelli Lorino's entire planning process is centered around getting the best value possible, with great recommendations, organized follow-ups, action items, consistent communication, and a detailed budget breakout. We had several special requests regarding this trip and she executed seamlessly. I would normally spend part of this trip working to ensure everything was set up and executed as planned, but thanks to Kelli's trusted expertise, I was able to sit back and enjoy this rewards trip along with my coworkers! We will definitely be using Beach Girl Travel for our future travel needs."
-Shannon Whitehead, Director of Marketing, Pegasus Technology Solutions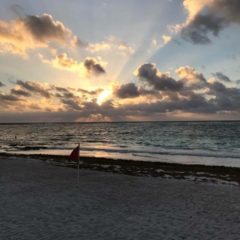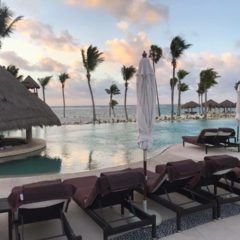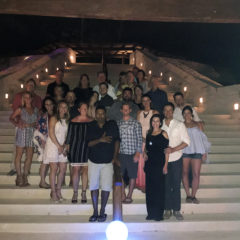 Pegasus Technology Solutions
We arrived in Maui for a brief but fun filled stay at the beautiful Hyatt Regency Resort and Spa.  It was decked out with holiday decor.  After a quick visit to see the Penguin feeding we made our way to the pool and beach area to relax after a long flight. There were many scheduled activities at the Hyatt to keep you as busy as desired.  There were multiple pools with water slides, water basketball and games.  Our first night we went to Front Street by recommendation of our driver to try the MALA Ocean Tavern.  It was by far one of the best meals all week!  Highly recommend walking around Front Street for shopping, eating and seeing the Banyan Tree with all the lights – spectacular.
Sunshine Helicopters gave us an exceptional view of Maui and the surrounding islands.  That evening we attended Maui's Drums of the Pacific Luau.  It was oceanside and included lei greeting, Polynesian crafts, Imu ceremony, buffet and open bar with table side service.  Great evening being entertained by songs, chants and dances that have influenced Hawaiian life and customs for centuries.
We flew to Honolulu to meet family and stay at the Marriott Waikiki Beach Resort and Spa.   We hiked Diamond Head crater and marveled at the views.  Rented a jeep and explored Hanauma Bay, Halona Blowhole, stopped on the Lanai Lookout (where Zach climbed up to the top of an extremely high cliff)!! Saw Makapu'u Lighthouse Trail, took pictures of Kaohikaipu Island, and Kailua Bay area and made a stop for Hawaiian Ice at KoKonuts (one of Pres Obama's favorite stops).  We visited the Dole Plantation and sampled delicious pineapple ice cream on our way to the North Shore to Waimea Bay and Sunset Beach!!  We stopped at the Shrimp Shack for sampling the spicy shrimp and fish tacos.  The boys swung from the vines on the huge Banyan Tree's like true Tarzan!  Entertaining factor high on that one!!
Spent the day at Punchbowl Memorial, USS Arizona and Pearl Harbor. Moving experience to see first hand.
Our evening at the Paradise Cove Luau was magical.  From crafts, to photo opportunities with parrots, to canoe rides to whale sightings, to face painting, pig roasting ceremony, to delicious meal and best luau show on the island. Even the bus ride back to the hotel was a fun Karaoke moment!
We rented 2- Scoot Coupes and went to see Ala Moana Beach Park, Magic Island and Duke Kahanamoku Statue at Huhio Beach Park.  I can't think of a better way to see Waikiki!!
We dined like royalty and the bills were sure to prove it!!  Some of our favorite meals were:
Sansei Sushi Bar – Great sushi
LuLu's – best breakfast on Waikiki Beach
Southshore Grill – best fish tacos recommended by all the locals and we agree.
Tiki's Grill & Bar – Delicious seafood and really fun souvenir drink glasses.
Leonard's bakery –  You must try a malasada.  It's a Portugese doughnut without a hole that is a fried generously-sized balls of dough until it's golden brown on the outside and light & fluffy on the inside.
Chuck's Steak House- for outside waterfront dining and fabulous steaks and seafood.
The shopping in Waikiki is worth mentioning.  I was in a shoppers paradise with too many shops and not enough time.
Everyday was an adventure and one we will surely never forget!!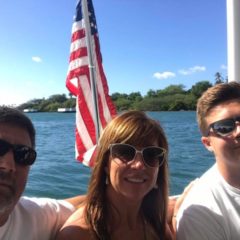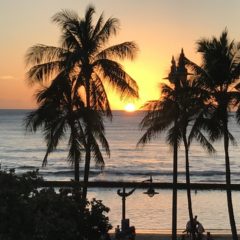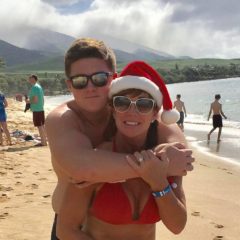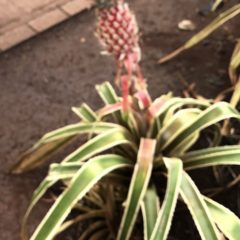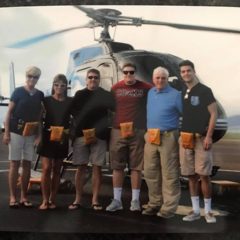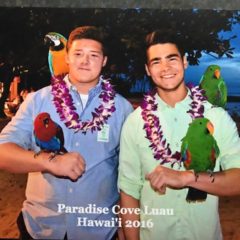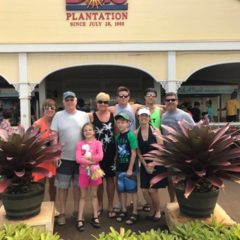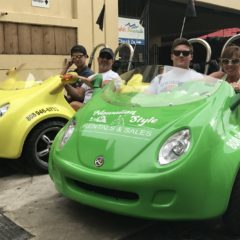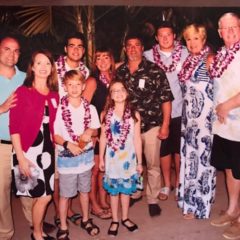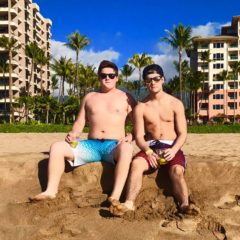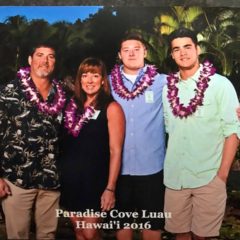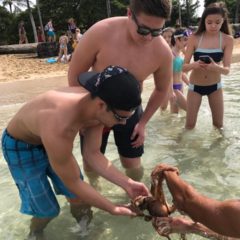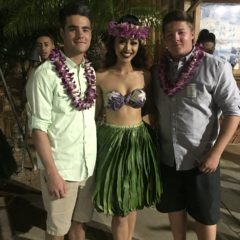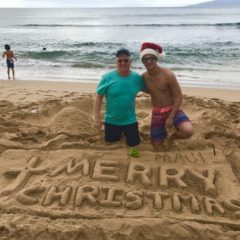 Thank you Beach Girl Travel and Jacada Tours for an unforgettable trip to Iceland.
Eskimo Tours – OUTSTANDING. We worked with three guides – one we had the majority of the time we were in Iceland, another did the jeep tour of The Golden Circle, and the last was our New Year's Eve guide. They were all fantastic! Having the same guide for 5 days, Karolina, gave us and her the opportunity to get to know each other, our preferences and desires, etc. It worked out perfectly. What a gem of a woman.
The Blue Lagoon – Everyone should do it. It's a wild experience. Great food at Lava – probably the best meal that we had in Iceland. People should know that the products for sale are priced much higher than the same products in the airport (by at least 40%). I opted not to purchase until the airport which worked out.
Hotel Grimsborgir – Fabulous location. Loved it. Good food (not great), great service, very peaceful.
The Golden Circle – A must see for all visitors to Iceland. Unfortunately, the snowmobiling was cancelled due to weather (not surprisingly). The group made other accommodations for us in lieu of the snowmobiling (detailed below) and did offer a refund otherwise. People asked us if they should go to the Secret Lagoon "OR" The Blue Lagoon. My response is that they are completely different experiences – one is man-made the other is natural. Worth seeing both.
Fakasel – This was one of the things we had learned about while in Iceland and requested tickets. It is the Icelandic horse show just 30-minutes from Hotel Grimsborgir (which is not far in Icelandic standards). We loved it. It's a great show that tells the story of the Icelandic horse then you get to meet the horses in the arena and in the stables. This was one of the things we did in lieu of snowmobiling. We also had dinner there and its traditional local food like Lamb Soup. It was very good and the service was great.
South Iceland – What a beautiful part of our world. Just breathtaking. We loved everything we got to see in South Iceland. Karolina customized everything to our desires so we also go to see a film a the farmer's home across Route 1 from their farm where they were most affected by Eyjafjallajökull volcano. We also went to the Skogar Folk Museum which was wonderful to see. With regard to the natural wonders, the Kedir Crater, waterfalls, glacier and Jokulsarlon Glacier Lagoon were incredible.
Glacier Adventure – We also enjoyed the ice caving tour which was changed a bit because the main cave was closed due to flooding. It was worth seeing nonetheless because we did get to go into another cave and to walk a bit on the glacier (just a tad) which is something we have never done. Finally, we got to see the Northern Lights which was a big highlight to the trip.
Icelandaire Hotel Klaustur – I was surprised to see that the hotel is actually located in a small village. It is very lit up so it wasn't as remote as the photos make it look. I was disappointed in that because we would never have seen the Northern Lights if it wasn't for our guide who offered, with the permission of her office, to take us out to search for the lights in a four-hour tour. This was also what we did in lieu of the snowmobiling. The hotel lobby is beautiful and some of the food was very good (not all). Their breakfast is just okay and the service was very good. The rooms, on the other hand, were extremely small, the beds were rather uncomfortable and the showers were the smallest we've ever seen. While we made due and were not disappointed in the least, it is not a hotel I would widely recommend for families such as ours. It is better for large groups and young adventurers who don't mind staying in extremely small places. From what we could tell, the hotel has an updated lobby but the rooms are quite old and run down.
Reykjavik Tour – Karolina took us on a driving tour of Reykjavik when we arrived which was very helpful and welcomed. Love the city.
Reykjavik Marina Hotel Residence – OUTSTANDING. If we ever go back to Reykjavik, we will stay there again. I cannot say enough good things about the hotel and the hotel employees. Just wonderful. I wish we had more time to stay there – it's just fantastic and the food is perfect.
New Year's Eve – One of the best life experiences ever. The way the evening was planned was just perfect. We had dinner with our guides and another family of four from Australia. We then saw the Northern Lights above our hotel (unexpected of course). We were taken to a bonfire which was lots of fun. Then we went to the home of another guide to spend time doing what local do on NYE – which is to watch a local comedy show on the television from 11 – 12 and to play games. It was great. We left before midnight and then went to a fantastic location where we shot of fireworks, go to hear the church bells at midnight, and were able to partake in the traditional Icelandic NYE festivities including a champagne toast. It was magical. When we got back in the van around 12:45 am, our guides had hot chocolate waiting, which was a lovely touch as we were frozen to the bones.
Airport Transfer – Again, Karolina picked us up and took us to the airport making everything easy and seamless.
G. Rubel
Iceland 2016 – We saw the Northern Lights!!
Beaches Turks and Caicos –
Best vacation ever thanks to Kelli and Beach Girl Travel. We stayed at The Beaches Resort Italian Poolside Walkout Concierge Family Suite with kids room, and were pampered for 7 days!!! Thanks Kelli for planning this trip.  Awesome pools at every village.  Look at how clear the water is?
Kelli you are awesome. I am going to plug The Beaches Resort to everyone!
Sharon Jones