Creating amazing itineraries for…
Honeymoons  |  Couples getaways  |  Family vacations & reunions  | College visits  |  Corporate travel
To incredible destinations including…
Caribbean |  Europe |  South America |  Belize |  Costa Rica |  Disney |  Golf & Spa Destinations |  Cruises
Happy travels start with Beach Girl® Travel
Let us help you plan fast, easy, hassle-free travels.
Whether you are traveling for business or leisure, our expertise is finding the best value for all your travel needs.  We work with trusted hotels, tour operators and airline partners to deliver amazing memories.
By getting to know you and your interests, we will present options to make all your travels – happy travels!
All you need to do is pack!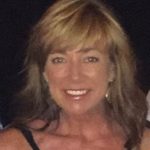 Kelli Lorino
Proprietor, Certified Travel Agent
book@beachgirltravel.com
727-808-1034
Certifications
CTA – Certified Travel Associate
Hilton's Honor Agent
Hyatt Gold Passport Agent
AMResorts Master Agent
Marriott Preferred Travel Agency
Omni Hotels & Resorts Specialist
Hotel Sales Specialist (HSS)
Gourmet Inclusive Vacation Consultant
Certified Sandals Specialist 
Aruba Specialist
American Airlines Vacations Specialist
Viking - Foundations of River Cruising Specialist
Princess Cruise First Officer Rank
Princess Cruise Staff Captain
Princess Cruise Captain
Princess Cruise Commodore Rank

Heather Arena
Travel Specialist
heather@beachgirltravel.com
215-622-1355
Certifications
AMResorts Master Agent
Starwood Pro Agent
Hyatt Gold Passport Agent
Certified Sandals Specialist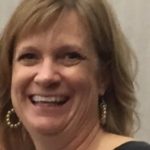 Beth Faulkner

Event Planning and Travel Specialist
Beth@beachgirltravel.com
267-784-2277
15+ years of Event Planning experience
Certifications
Disney Destinations
AMResorts Master Agent
Marriott Hotels Sales Specialist 
Omni Hotels & Resorts Travel Advisor
Royal Caribbean University- Bachelor of Adventure
Hilton Worldwide Specialist
Princess Cruise First Officer Rank

Rebecca Ade
Travel Consultant
rebecca@beachgirltravel.com
484-354-5997
Certifications
AMResorts Master Agent
Universal Orlando Resort Specialist
Marriott Hotels Sales Specialist
Royal Caribbean Specialist
Royal Caribbean Master of Adventure
Royal Caribbean Bachelor of Adventure
Hilton Resorts Specialist
Hilton Resorts Extended Stay Specialist
Hilton Worldwide Specialist
National Geographic Journey Specialist
Bahamas Specialist
Certified Autism Travel Professional
Hawaii Destination Expert